Update 3 - Force Wings
9/18/2023 9:17:14 AM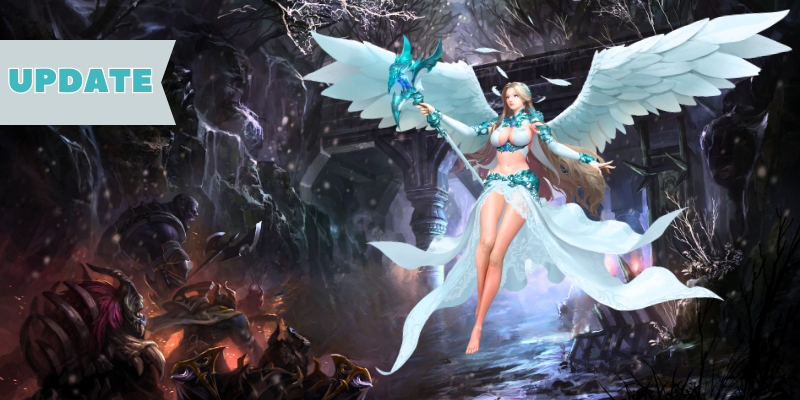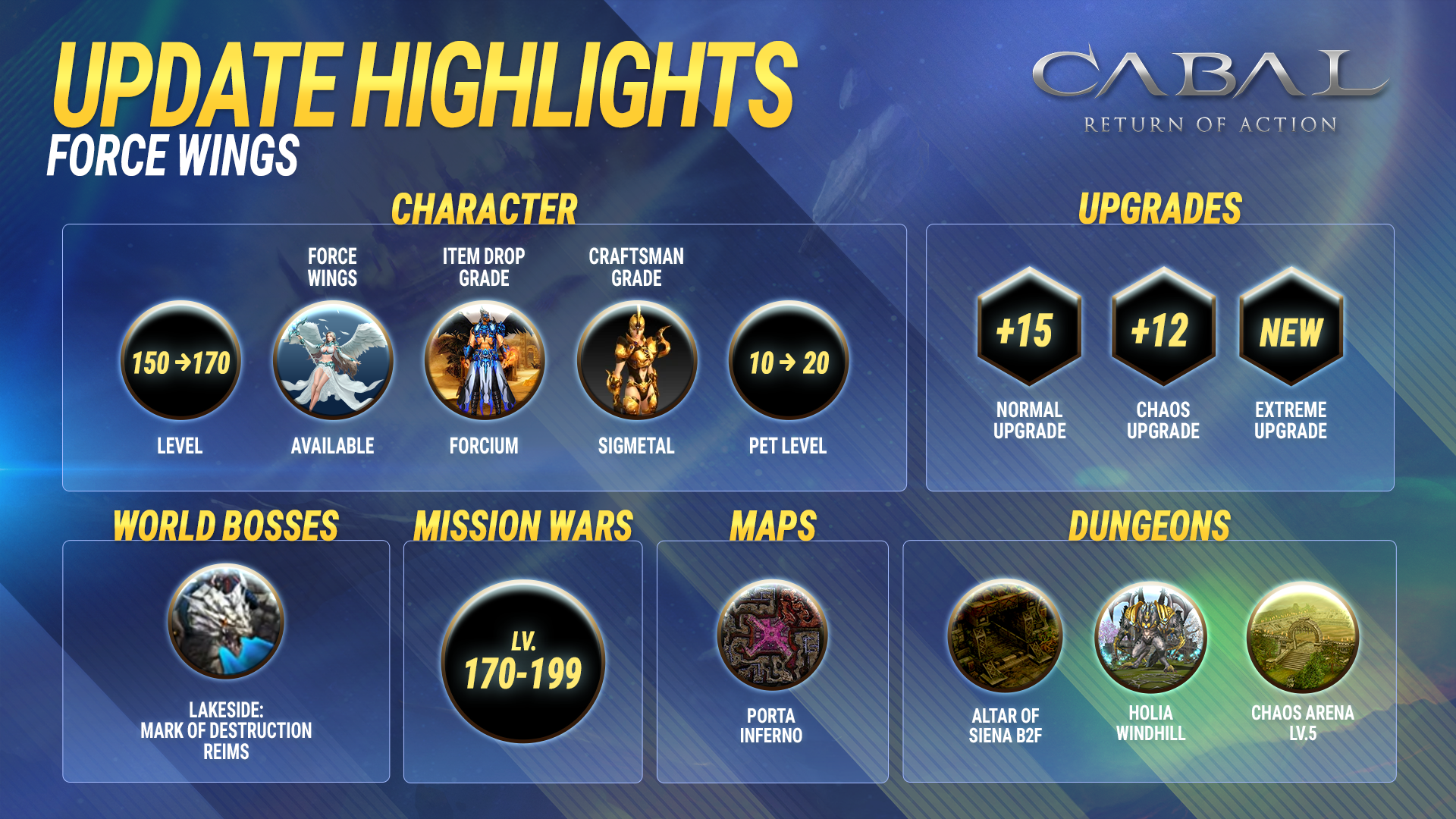 Patch Notes Features
Changes from BM3 to Force Wings
Force Wings now Available!
Character Level Increased: 150 → 170
Pet Level Increased: 10 --> 20
Mission Wars: Lv. 170-199 released
Map Added:
- Porta Inferno
Dungeons Added:
- Altar of Siena B2F
- Holia Windhill
Upgrade System
- Normal Upgrade now available up to +15
- Chaos Upgrade now available up to +12
Chaos Arena
- Chaos Arena Lv. 5 now available
New Item Drop Grade: Forcium
New Manufacturing Item Grade:
- Craftsman Grade: SIGmetal
- Master Grade: Not Available
World Bosses
- Lakeside: Mark of Destruction Reims

We're looking forward to taking flight with you on the wings of our next update!!
Best,
The CABAL Team